Catalyst 2030's
Catalysing Change Week
Catalyst 2030 Catalysing Change Week
Catalysing Change Week (CCW) is the world's largest event led by social innovators and entrepreneurs to share knowledge, exchange ideas and accelerate collaborative systems change. 
CCW brings together thousands of systems catalysts, including social entrepreneurs, representatives from the private sector, governments, funders and others who are working to address the world's most pressing challenges.
The annual event comprises of 200+ interactive sessions and activities designed to stimulate learning and to create opportunities for participants to engage and collaborate with one another.
CCW is coordinated by Catalyst 2030, to leverage the power of the collective to accelerate transformative change in the lives of billions of people around the globe.
CCW2023 Session Recordings
The theme of CCW2023 was Solutions from the Frontlines, which put into the spotlight a grassroots-up approach to innovation and development as the root of all meaningful transformation. Over 200+ hybrid, offline and online sessions and events took place globally.
Many of these dynamic events were captured on video and shared on YouTube.
Posts about Catalysing Change Week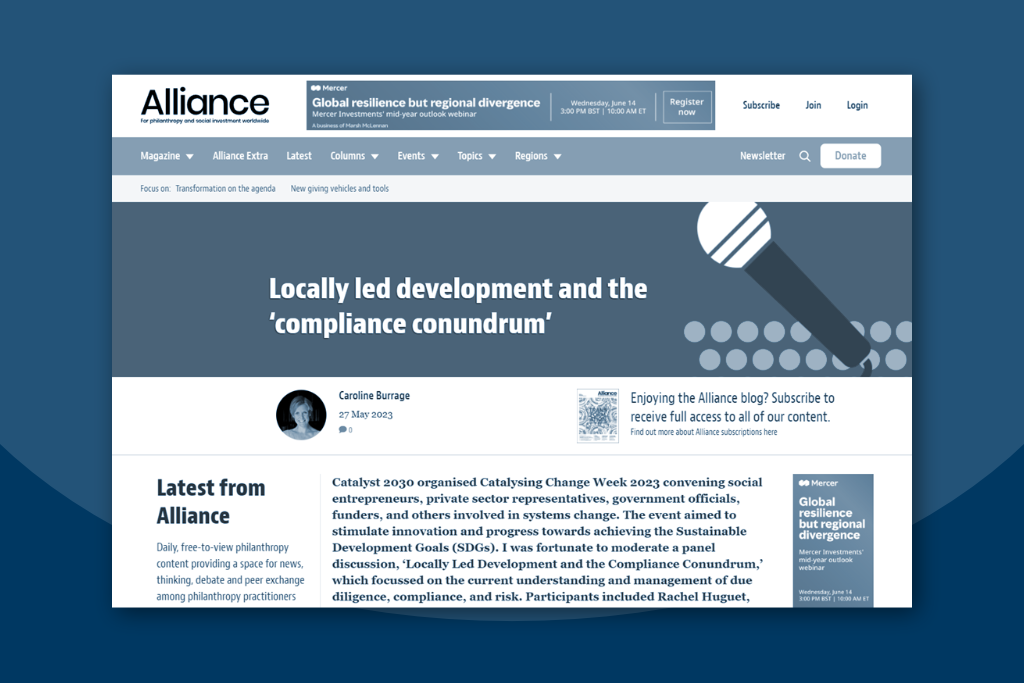 This discussion proposed reframing due diligence as a health assessment, which would allow for a more nuanced view of risk and due diligence.