Catalyst 2030's
Catalysing Change Week
Content on this page will be updated for CCW2024 after session/event submissions open. The guidelines below were prepared for CCW2023, and serve as an example of what to expect for CCW2024.
Securing media coverage will help you to promote participants' work in your local community, expand the reach of your message to different audiences, and more widely spread the word about CCW.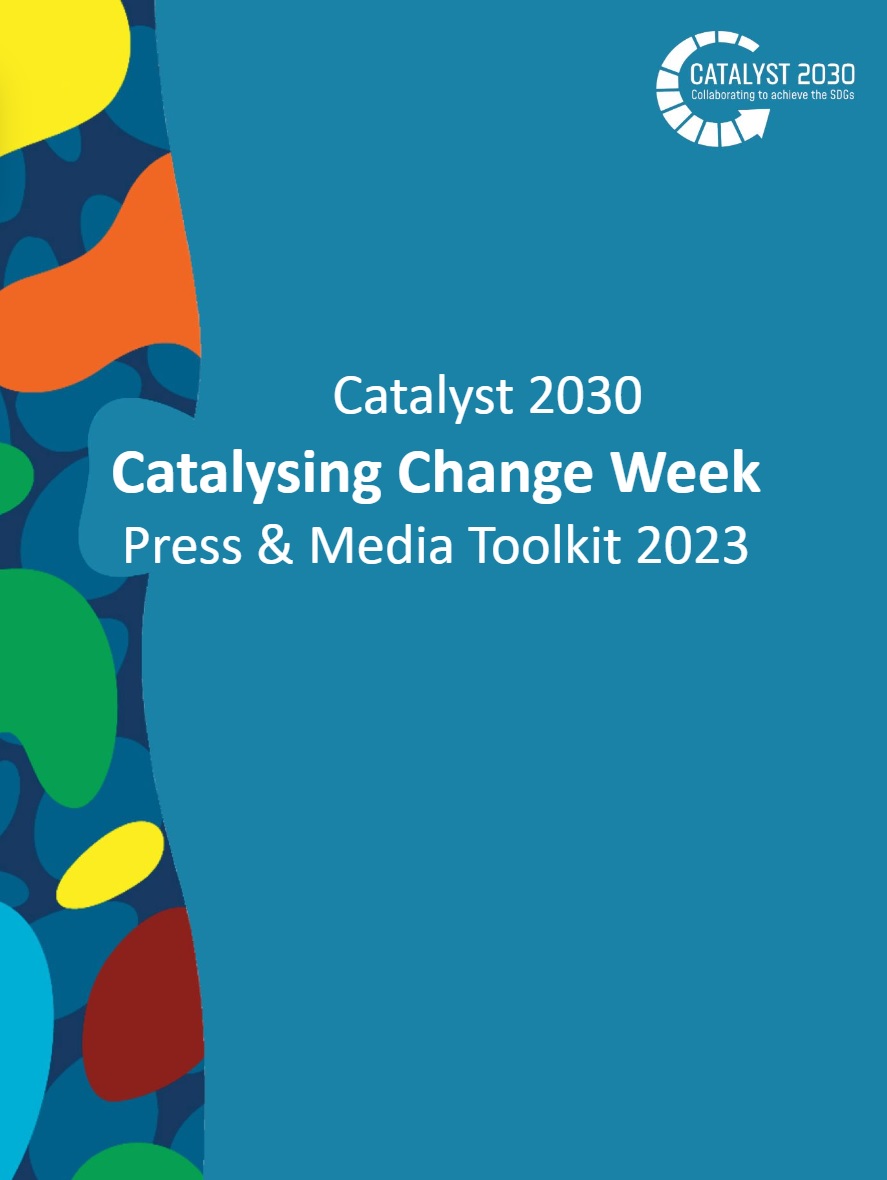 Catalyst 2030 CCW Press and Media Toolkit 2023
This guidebook was created for everyone participating in CCW2023 wanting to raise awareness about the CCW Campaign and sessions through press and media, and to better promote their session(s). The toolkit contained 7 communication steps to promote session(s) and 5 tips to working effectively and productively with the media followed by the following examples: (1) invitation letter (2) newsletter text (3) press release.
Make sure to check out Catalyst 2030 logos, other CCW guidebooks and designs in the '
Resources
' section.
7 communication steps to promote your session(s)
This is an example of what was created for CCW2023.
Email your network to invite them to join #CCW2023 during 1-5 May 2023.
Send a newsletter blast about #CCW2023 and your session(s).
Engage members of the press to highlight your session(s).
Actively reach out to key people in the field or related fields. Invite them and tag them to your profile with @Catalyst2030 on Facebook, LinkedIn, YouTube and @Catalyst_2030 on Twitter and Instagram. Use #CatalysingChangeWeek2023 #CCW2023 with #Catalyst2030 where possible to link your activity to the CCW2023 Campaign.
Link to media influencers who write about the issue that you are working on.
Blog about #CCW2023 and connect with bloggers to get them involved.
How to work with the media?
Media coverage, whether traditional or online, can be a great source of exposure because of its cost-effectiveness – it's completely free – and wide reach. However, it can take time to research the appropriate media for your messaging, to establish relationships with editors, journalists, writers and bloggers and to pitch yourself to the media organisation and respond to interview opportunities.
5 tips to working effectively and productively with the media

Develop solid relationships long before you "need" them.
You want to be prepared for your interaction with the media. If you have developed a solid relationship with the media outlets that matter to you, you will be in a much better position to respond to requests that may not show you – or your business – in the best light. There will be a relationship of trust established that will serve you well.
Know the media most likely to target you and the media that you would like to target.
Be proactive in your dealings with the media. Develop a list of the media where you would like to receive coverage, as well as a list of media that are likely to be interested in your business and its activities. Your local media outlets are likely to be your best bets. Make sure you know who the editors are, and the reporters who specialise in your subject. If the list is very large, you will want to do some prioritisation.
Create and focus on key messages.
You should have both general key messages about your business and its products/services that you use for every interview and specific key messages that you develop for each media interaction. Your general messages should focus on the messages that you want the media – and, ultimately, your target audience, to know about you.
Be a "broken record."
While you can never anticipate with 100% accuracy what questions a reporter is going to ask you, you do know with 10 % certainty what your key messages are. You should refer to those key messages again and again throughout the interview.
Make the reporter's job "easy."
Provide background information and additional materials, especially if your message is complex, and you are concerned about the reporter "getting it right." The added benefit of providing background information, though, is that reporters are busy people and if you have provided good, well-prepared information it is likely to be used.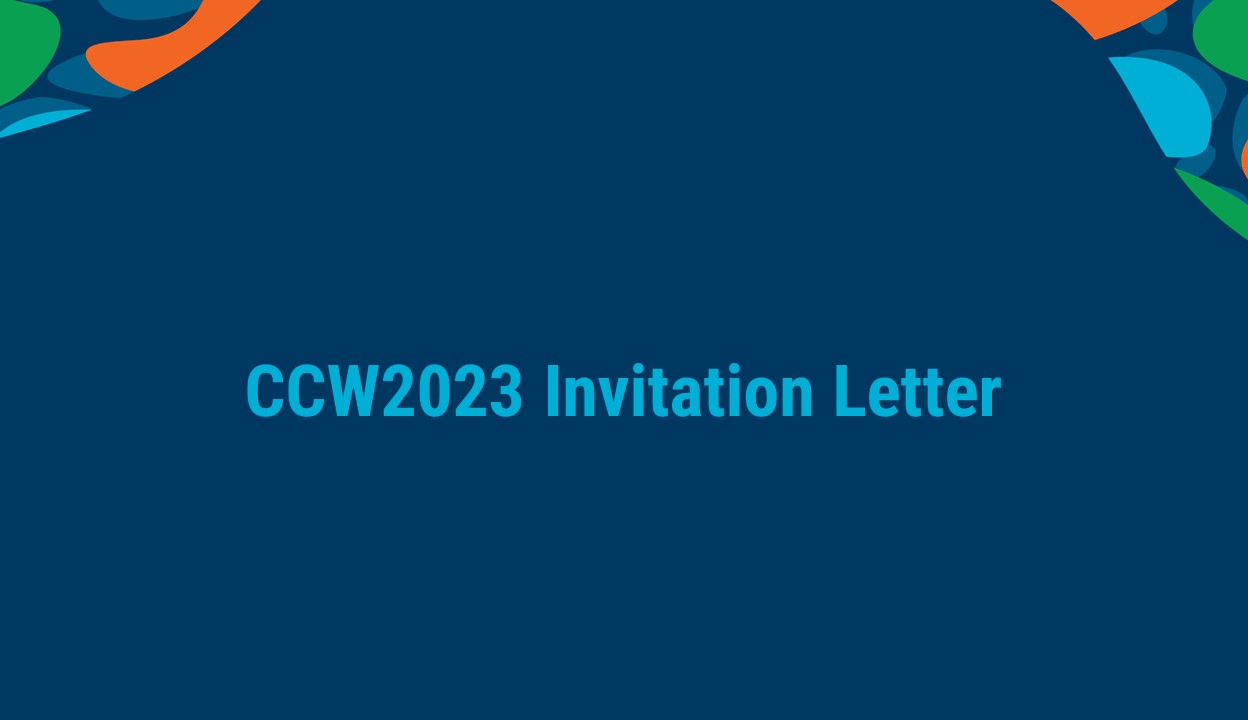 CCW2023 Invitation Letter
Use this invitation letter to invite key stakeholders and networks, existing and potential donors, your teams, friends and family to your session(s) and CCW.
link will be supplied ahead of CCW2024.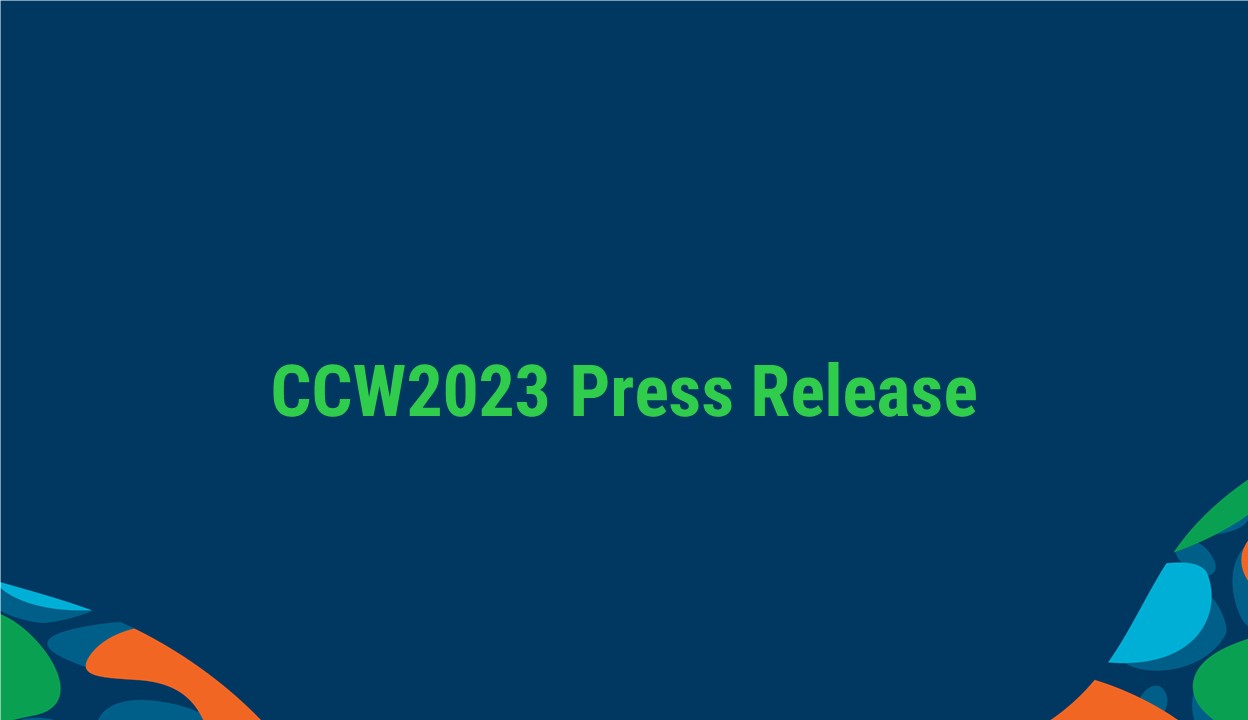 CCW2023 Press Release
Use this example press release to reach out to your local, national, regional and international media contacts to invite journalists to share about your session(s) and CCW.
link will be supplied ahead of CCW2024.