Catalyst 2030's
Catalysing Change Week
Catalysing Change Week 2020
Catalysing Change Week 2020 included 85 sessions that drew over 4,000 individuals. Together, participants represented more than 1,600 organisations across 131 countries.

The theme for CCW2020 was:
Addressing the COVID-19 Crisis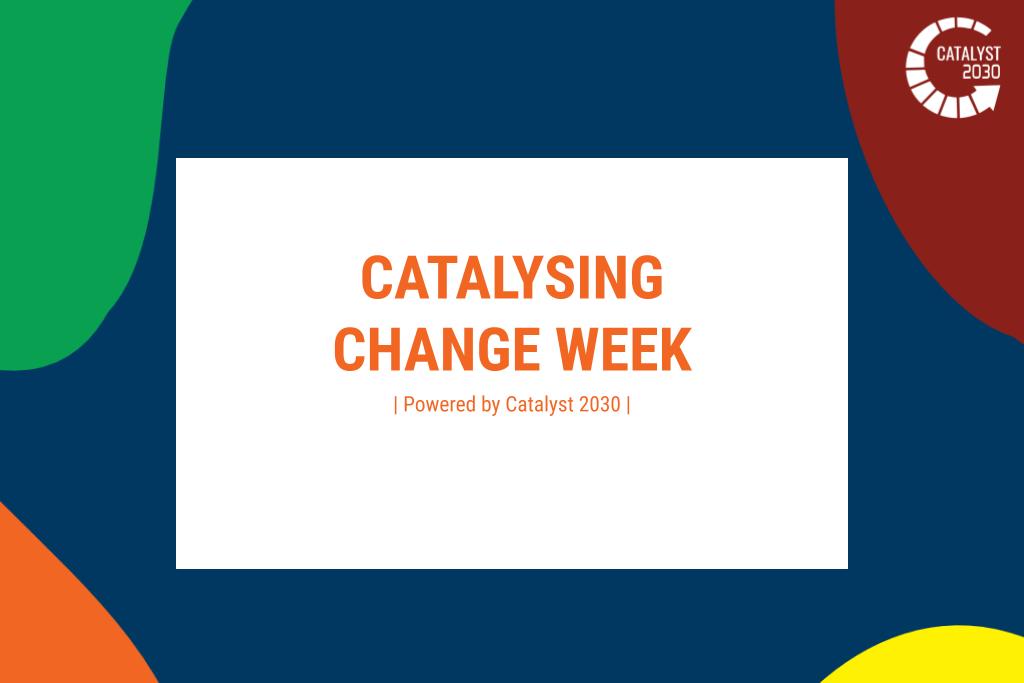 In response to the COVID-19 crisis, this week leading social entrepreneurs from around the world are launching a "Catalysing Change Campaign," to focus on the rapid changes needed to support food security, healthcare, education, sanitation and hygiene, mental health, leadership and other critical global social needs. Read More
YouTube Playlist for CCW2020


Click on the playlist icon in the top left of the video player below to see all CCW2020 session videos.
The playlist can also be viewed in YouTube.